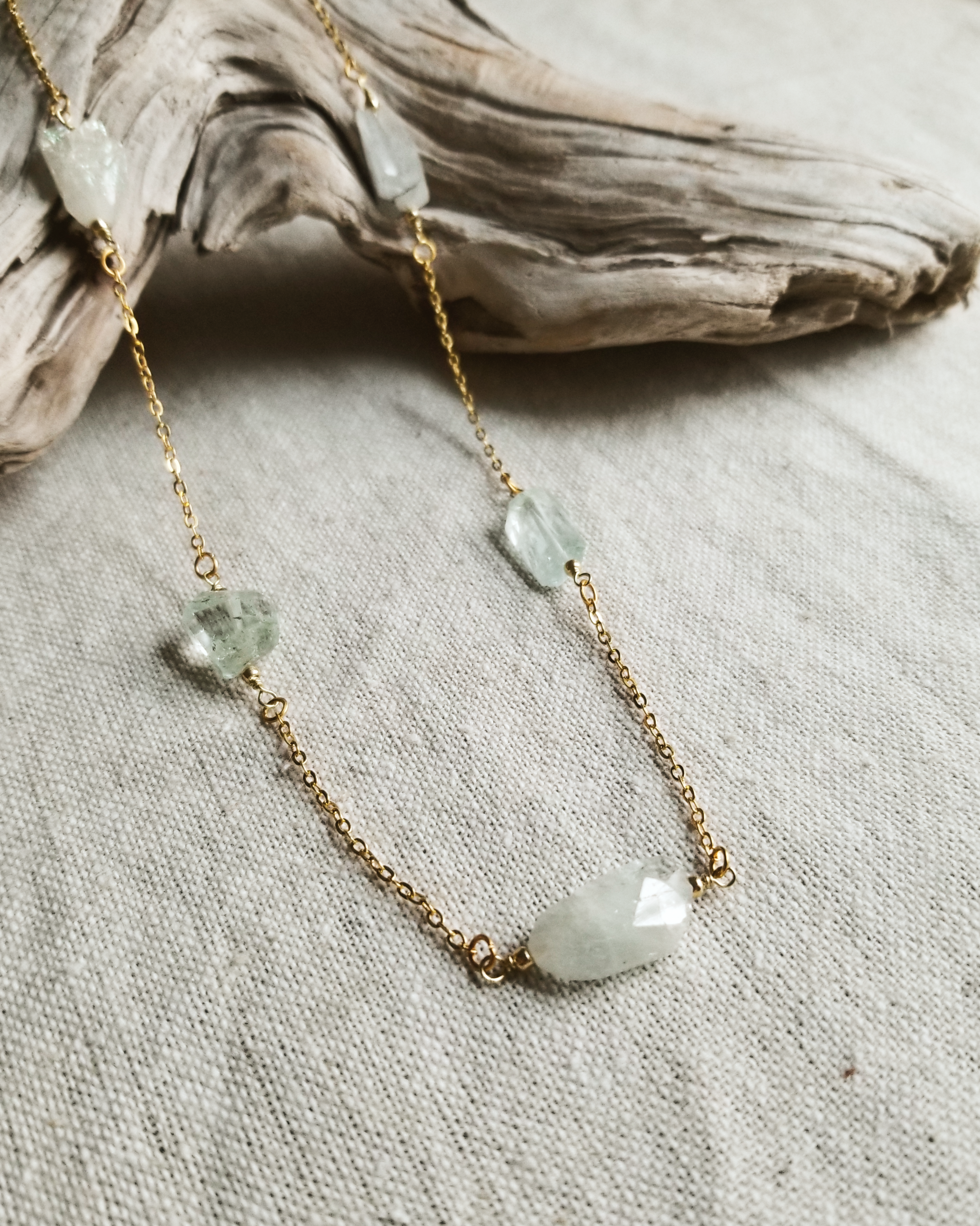 Shop
The Virgo Necklace | Aquamarine Necklace
Fresh, pale green, rough cut aquamarines are clean, bright and polished - perfectly suited to this sign.
The Virgos I know are fastidious, intelligent, critical perfectionists - they know what they want (i.e. verything in life in its proper place and trajectory) and thank goodness they have the perseverance to achieve it. Virgo, I know you love to tinker with the little details, so I've made a piece so classic, symmetrical and minimalist that you can focus on fixing something else instead. This season's simple necklace is as neat, humble and enduring as you are.
◄Materials: aquamarine, raw brass.
◄Size: 17" / 43 cm with an additional 3" / 7.5 cm chain extension. Sits an inch below the collarbone.