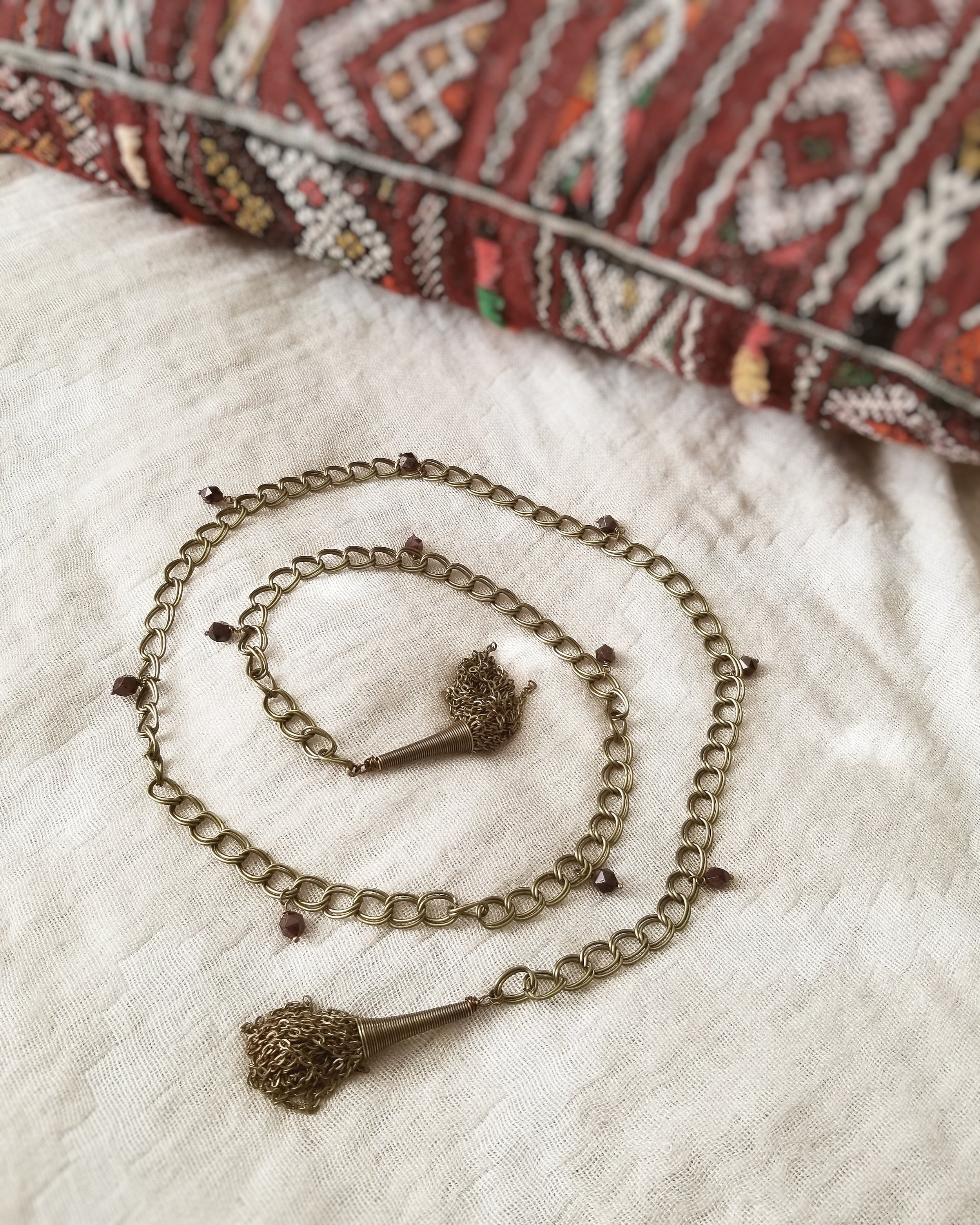 Shop
The Taurus Necklace | Tassel Wrap Necklace with Garnets
Taurus! I've been thinking about you for a long time now: How you radiate strength, how you don't build walls around you but still gather things around you to create stability and spaciousness for those little luxuries that help you remember life can be good. For this season, I have possibly the most earthy & sensual piece I've ever made.This wrap necklace in bronze features tiny garnets, a grounding stone of health, security, abundance, and prosperity. Draped around your neck, this piece has a pleasing weight, and metal tassels swish at any length you choose.Like you, the Taurus necklace is powerful and refined, strong and beautiful, and will work hard for you for years as an indulgence you can wear.
◄Materials: Garnet, brass.
◄Length: 45" / 114 cm. Fully adjustable. No clasp; necklace stays put when wrapped.