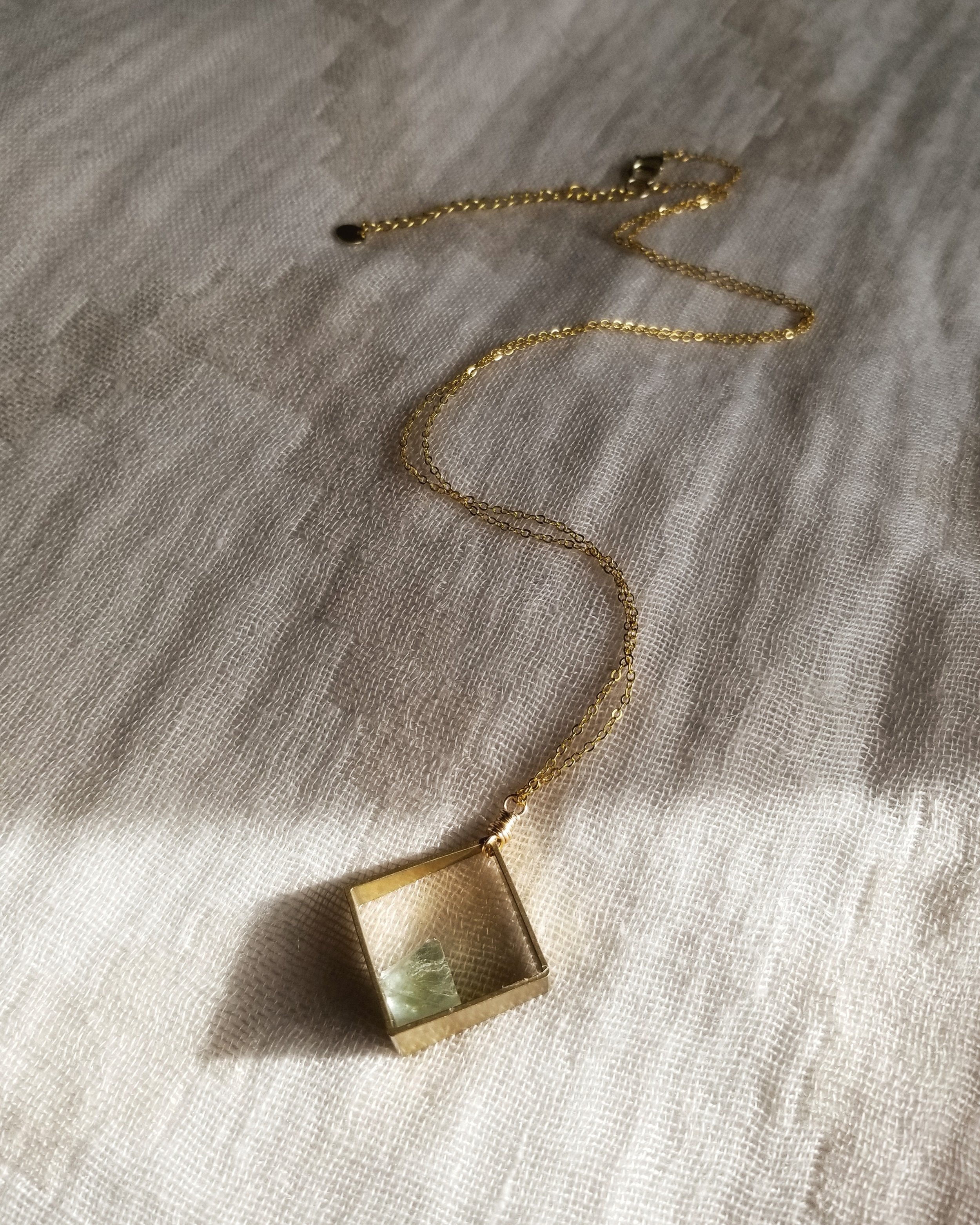 Shop
The Leda Necklace | Contemporary fluorite rhombus necklace
A fresh fluorite crystal perches in a fold of raw brass. LEDA is a perfect accent to a simple outfit. Sharp angles are featured in this unusual and contemporary necklace.
◄Materials: raw brass, fluorite, copper chain
◄Chain length: 28" / 71 cm with an additional 3" chain extension
Click "Additional Info" to sign up for the waitlist on this item.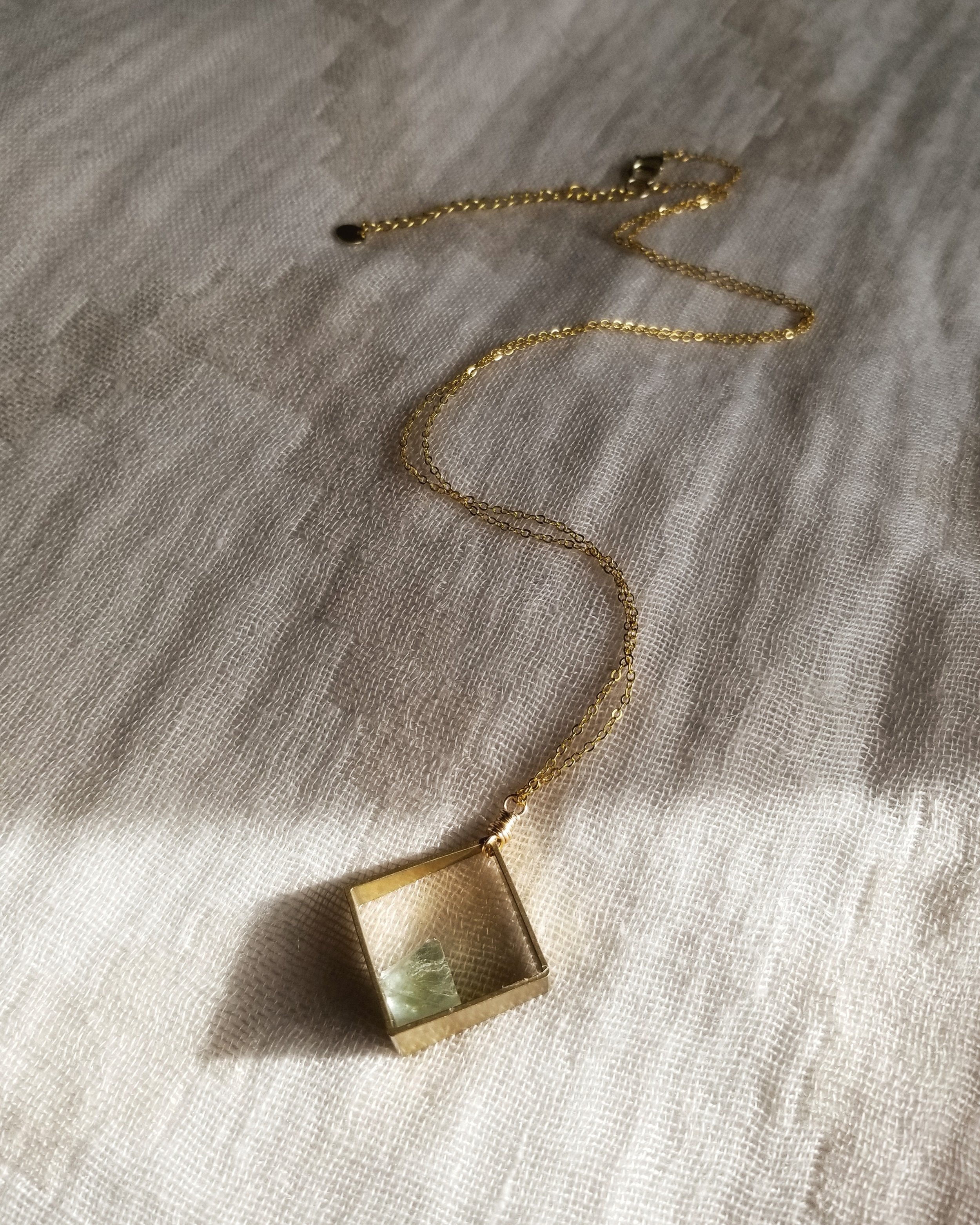 Additional Info
Please keep in mind that each necklace will look unique, as each crystal featured shows natural variation. Differences in colour, shape, clarity, natural flaws, and small facets may be present. However, the design of the necklace will remain true to the images.
If this product is currently out of stock and you were hoping to purchase it, you can sign up to be added to the waitlist. Please let me know your email address, the item name and how many you would like to purchase. Talk to you soon!