Shop
sale
The Lascaux Necklace - Gold flake topped quartz necklace
A single raw quartz crystal topped with a shock of pyrite-like bronze glass flakes. Wrapped in gold and suspended from a simple chain, LASCAUX is an indulgence you can wear every day.
◄Materials: German flaked glass, copper chain, quartz

◄Chain length: 18" / 46 cm, with an additional 3" chain extender (not pictured). Hangs a few inches the collarbone.
◄Pendant length: ~1" / 2.5 cm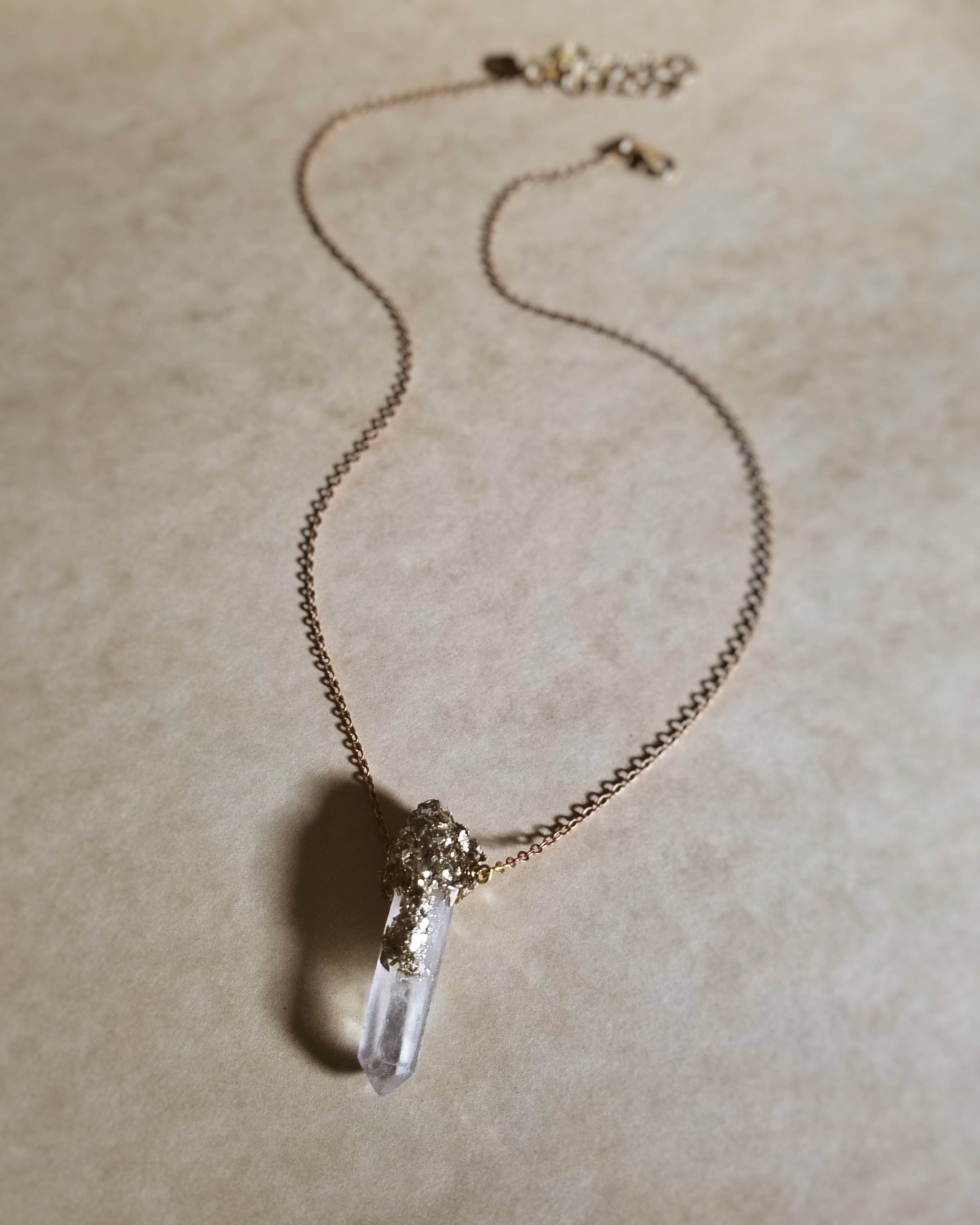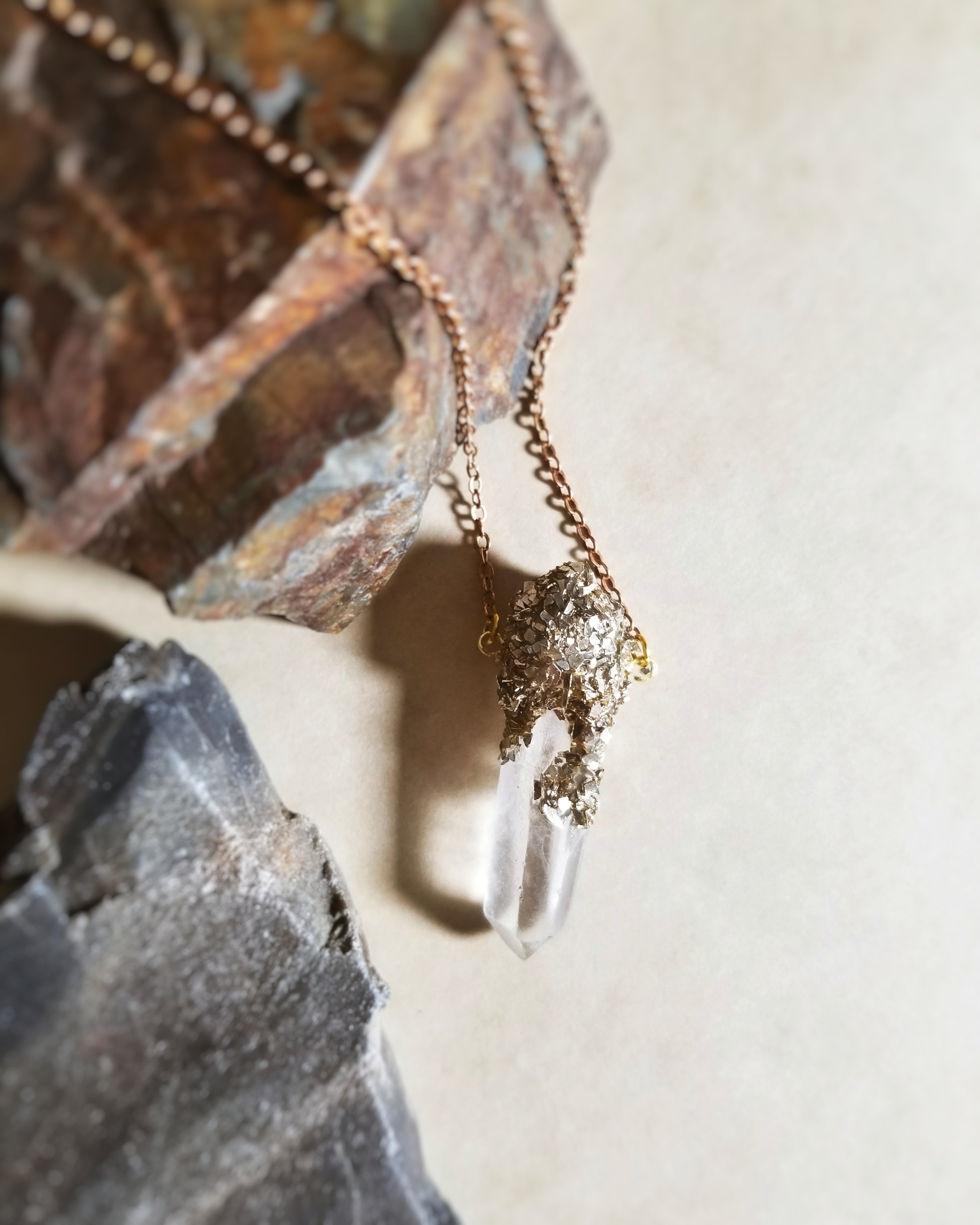 Additional Info
Please keep in mind that each necklace will look unique, as each crystal featured shows natural variation. Variations in colour, clarity, natural flaws, and small facets are all part of the rugged and individual design of the necklace. However, the design of the necklace will remain true to the images above.