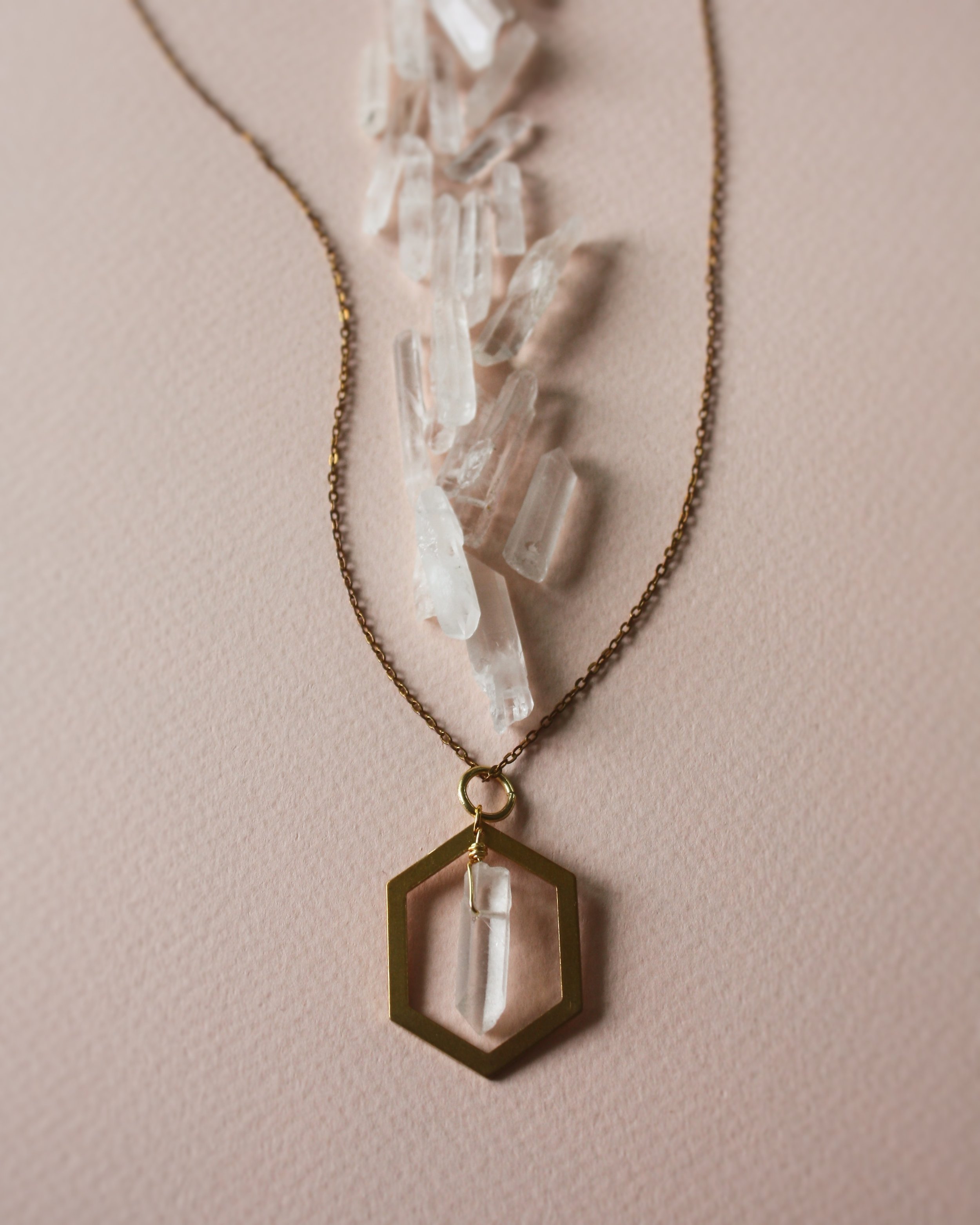 Shop
sale
The Hexa Necklace - Quartz and brass loop necklace
This simple necklace features a quartz crystal suspended in a brass curve, centering light at the middle point of your body.
◄Materials: quartz, brass, copper chain
◄Chain length: 20" with 3" chain extender (sits on breastbone)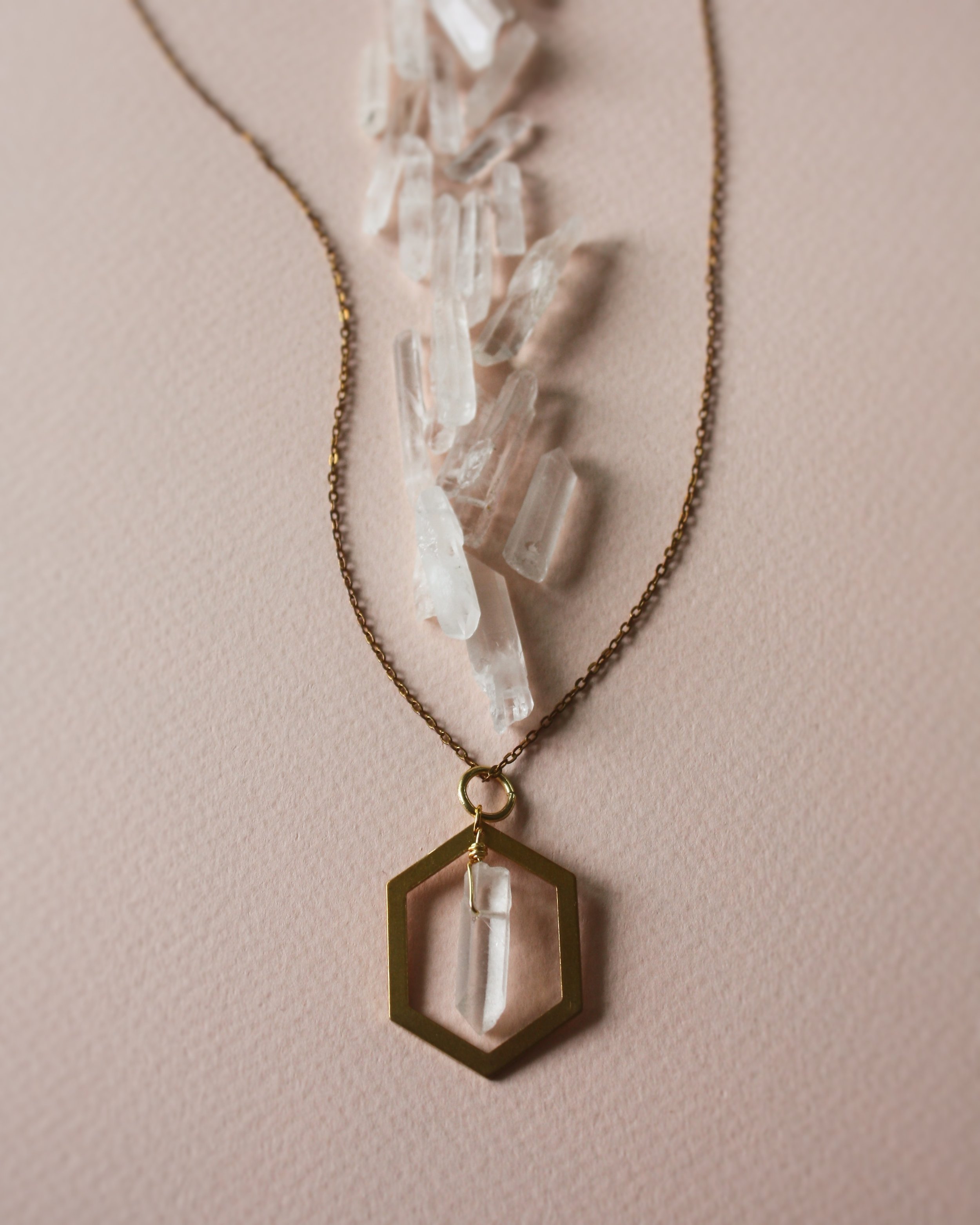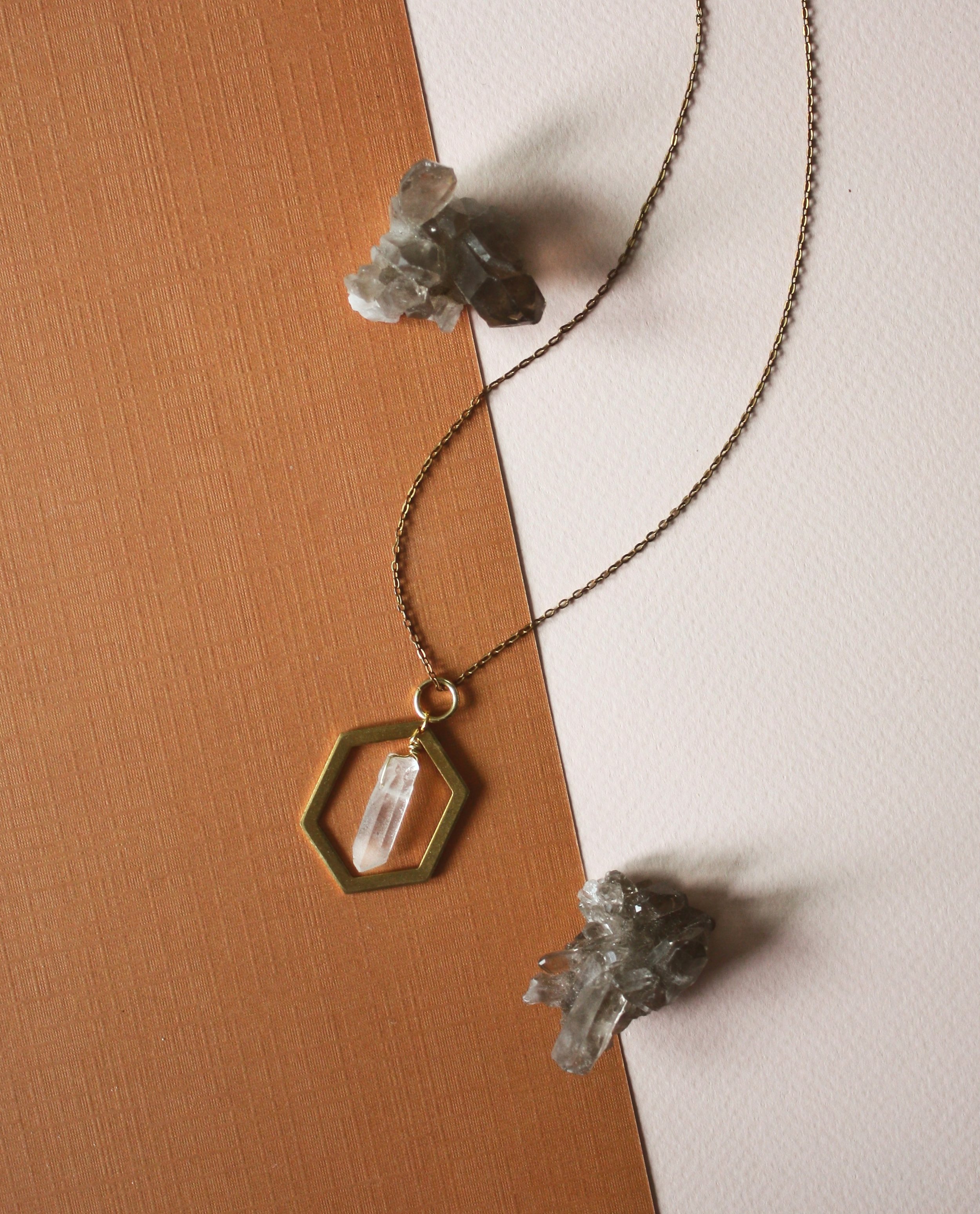 Additional Info
Please keep in mind that each necklace will look unique, as each crystal featured shows natural variation. Variations in colour, clarity, natural flaws, and small facets are all part of the rugged and individual design of the necklace. However, the design of the necklace will remain true to the images pictured.