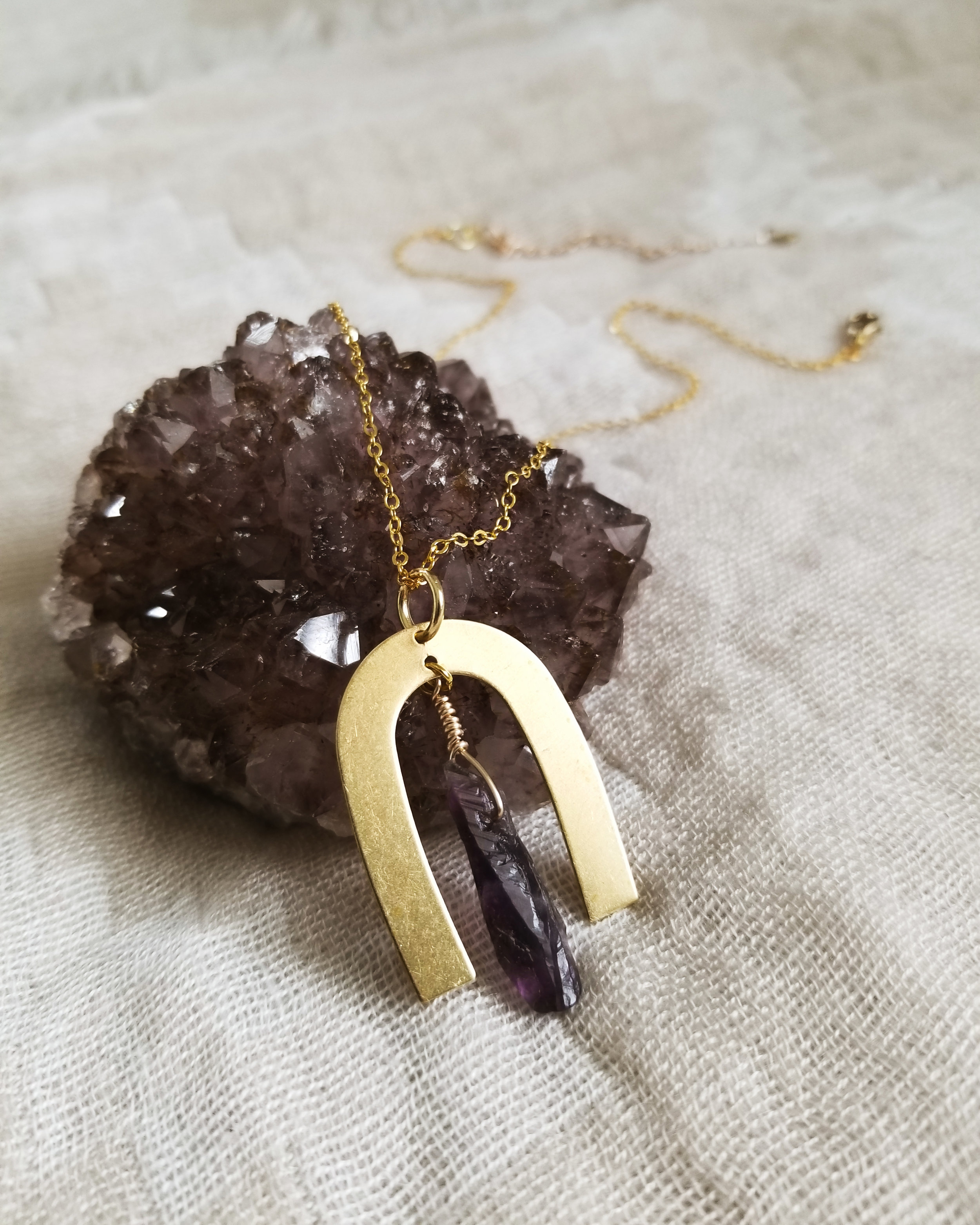 Shop
The Aquarius Necklace - Rough Amethyst and U-Shaped Brass Necklace
Opinionated, independent, intellectual. Aquarians strive to meet a high moral standard and value personal freedom. Unconventional and progressive thinkers, Aquarians set themselves apart by their bold, eccentric and eclectic style that's a little rough around the edges but always sleek, always sophisticated. In the Aquarius earrings, these qualities are embodied by rough, dark amethyst spears flowing from within a brass vessel.
◄Materials: Amethyst, raw brass.
◄Length: 18" with an additional 3" chain extension.