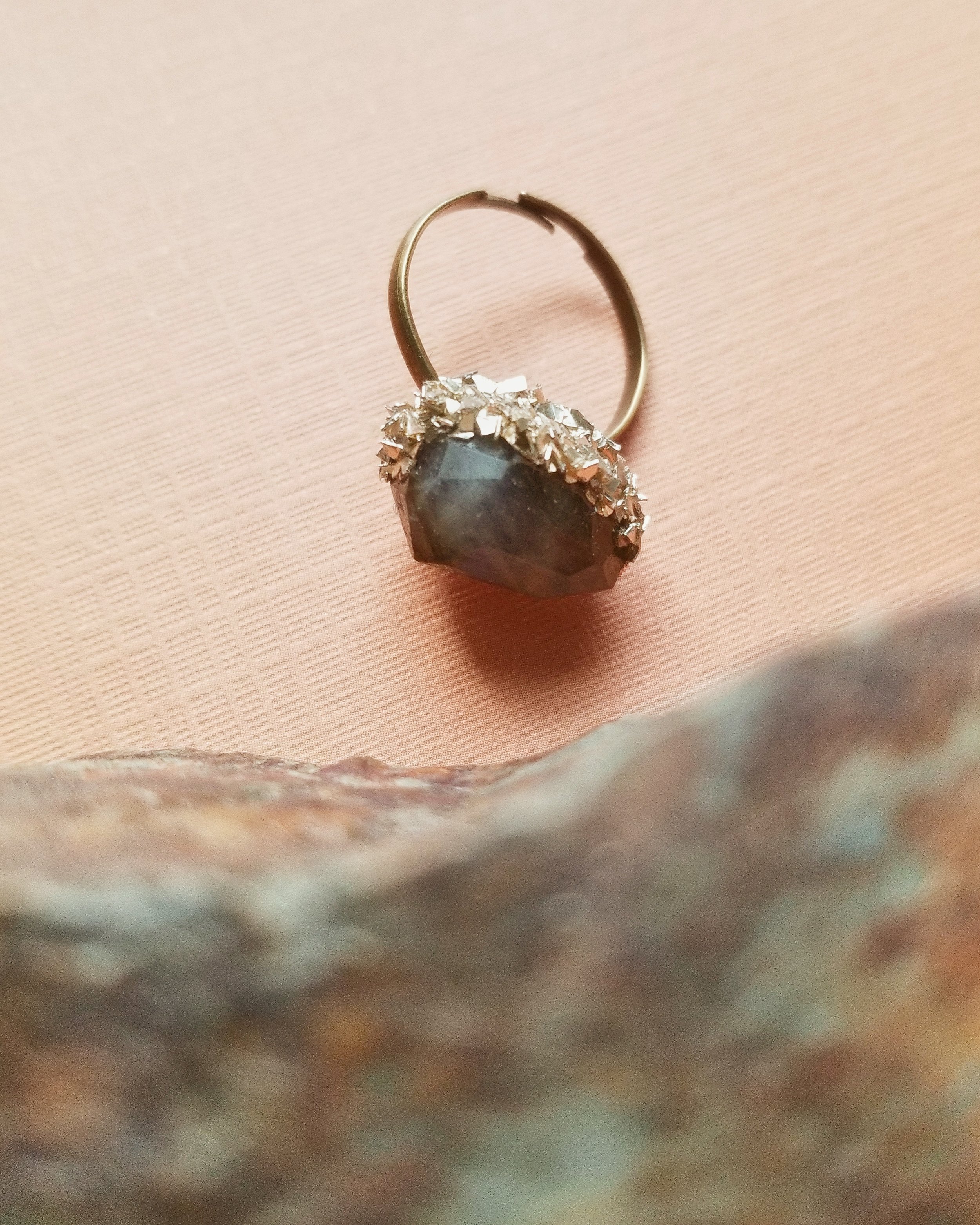 Shop
The Iremel Ring | Golden glass encrusted ring
Smoky brown-grey quartz, iridescent labradorite, & flashes of antique gold are the perfect mix. The faux pyrite in this ring is made from crushed flaked glass. Adjustable brass ring fits all finger sizes.
Crystals will vary in colour and clarity but all are around the same size.
Please specify at checkout whether you want a brown toned smoky quartz stone or grey-blue labradorite stone with rainbow flash.
◄One size
◄Materials: quartz, labradorite, brass, glass